Fresh water distributor
Water for your leisure vehicle - wherever you need it! Our fresh water distributor supplies up to six consumption points with water reliably and conveniently. Rinsing, washing, cooking, showering - it's hard to imagine travelling without water as a feel-good factor.
Weight-conscious adventurers choose the universally applicable plastic version with screw connection and separately orderable union nuts.
Alternatively, we are also happy to supply the particularly robust brass version. Included: the hose connection on a brass nozzle for 10 mm hoses with union nut and clamping ring.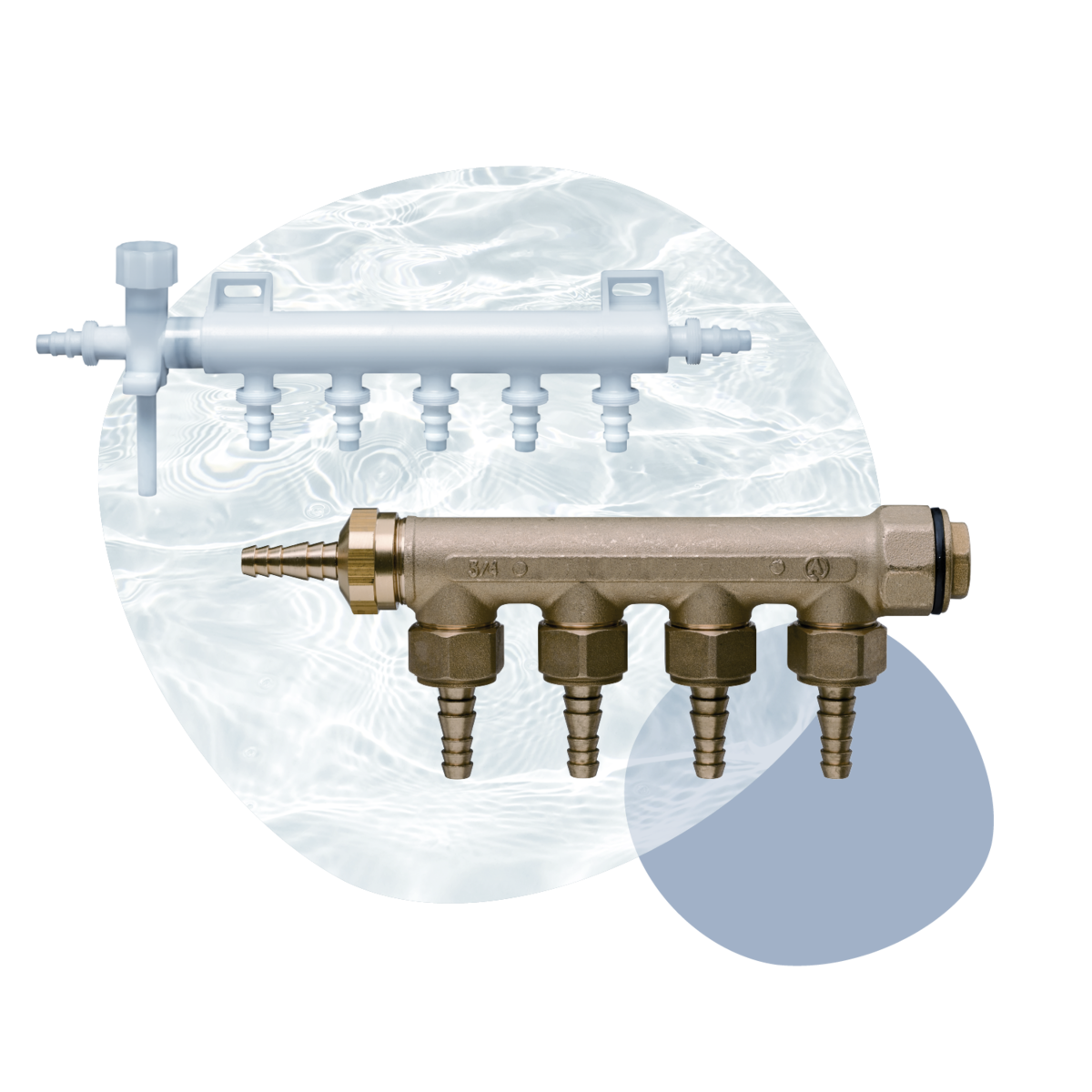 Overview of fresh water distributors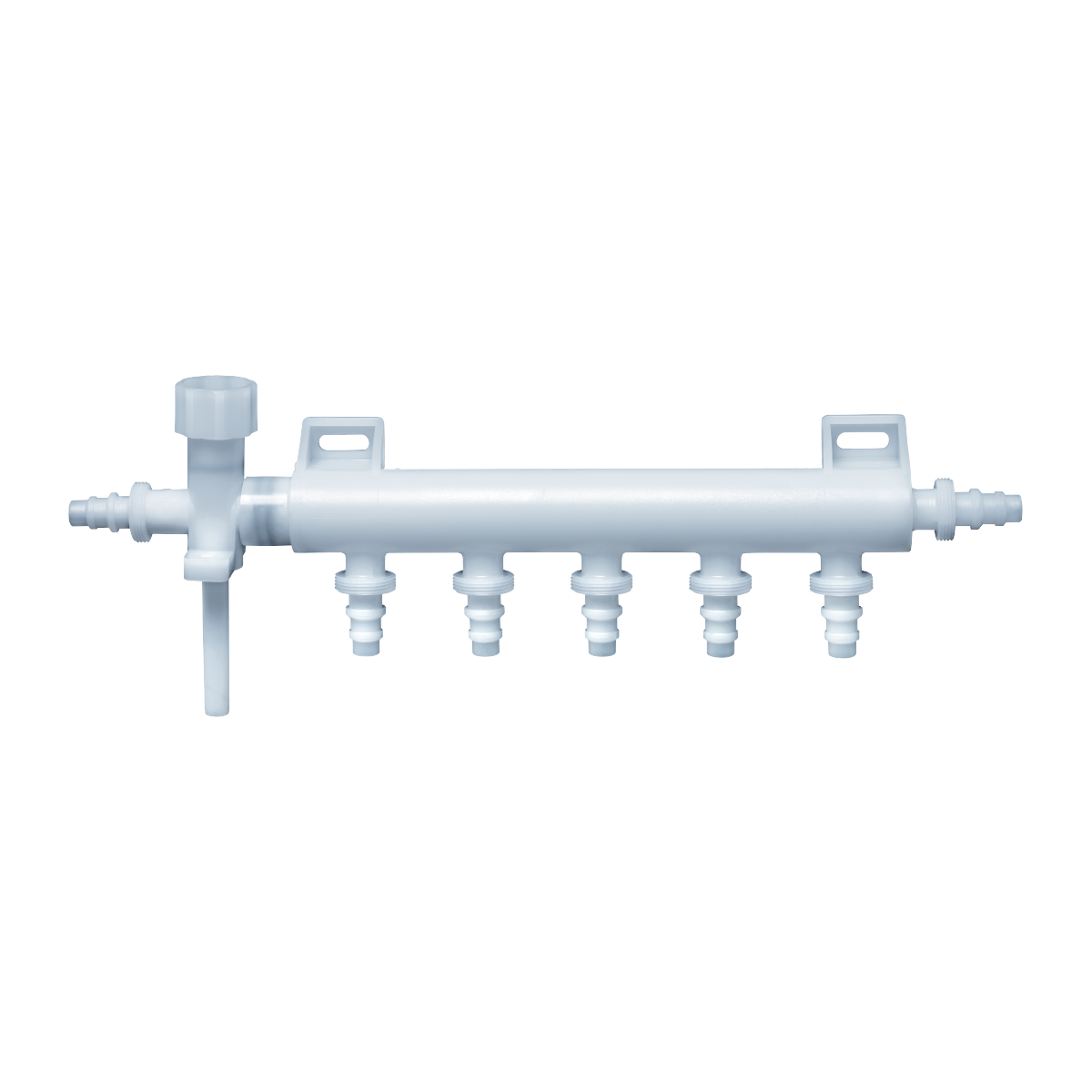 Fresh water manifold, plastic with drain valve, 5 outlets
Fresh water distributor
Fresh water manifolds
Article Number: 533-186000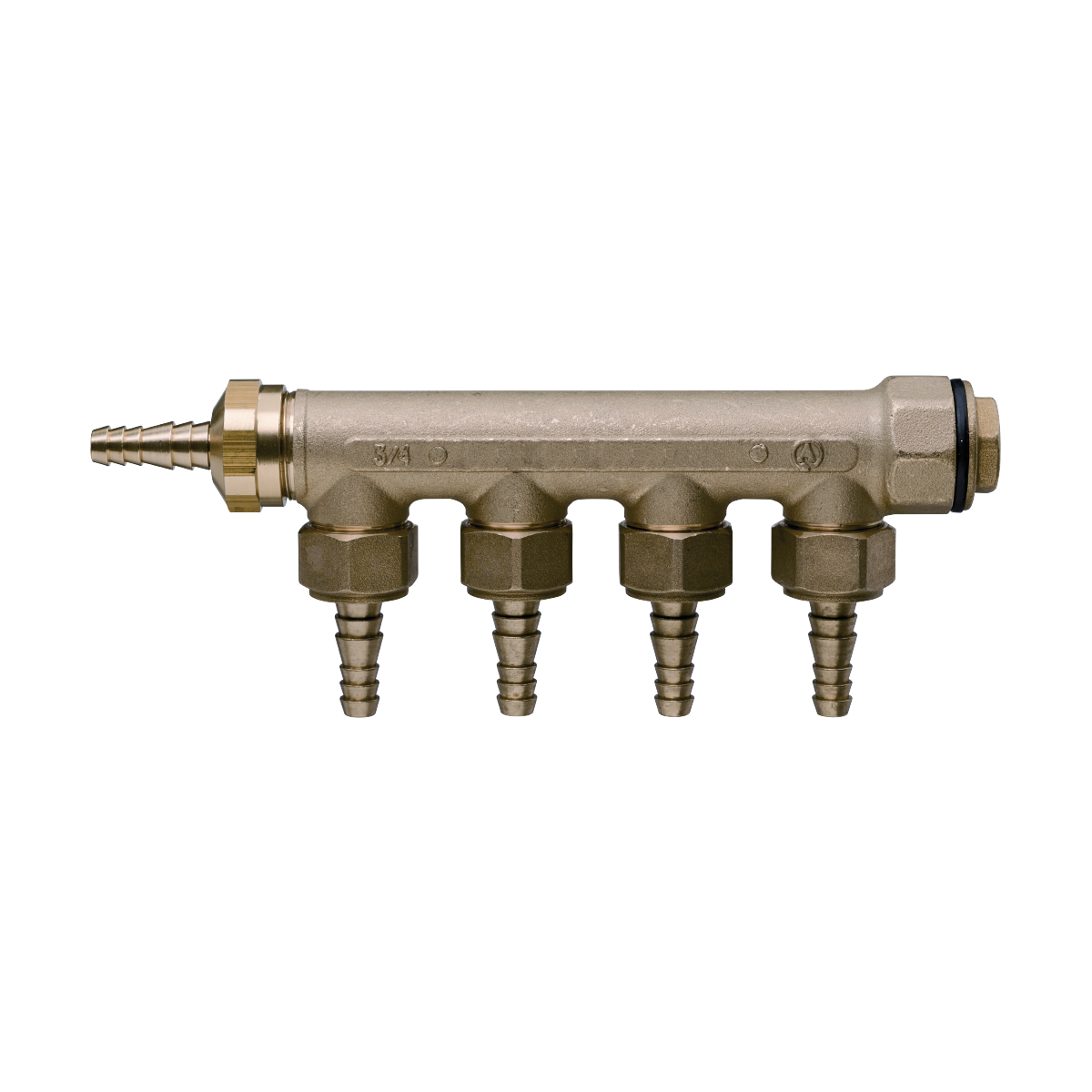 Fresh water manifold, plastic without drain valve, 4 outlets
Fresh water distributor
Fresh water manifolds
Article Number: 533-085000