myclean®water installation set UniQuick - Angled connections on both sides
Water disinfection
Installation kit
Art.-Nr. 533-250011
distributor search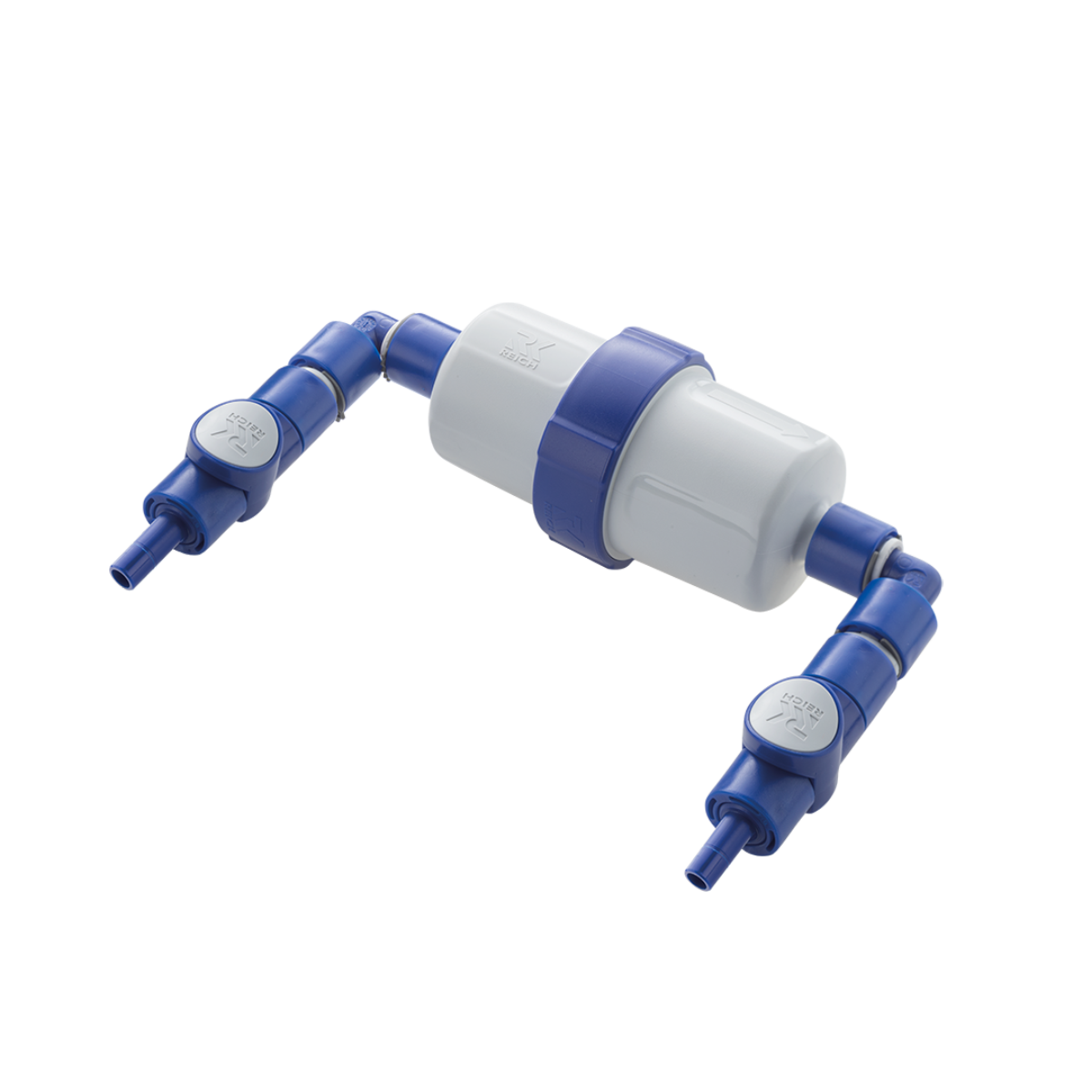 Mobile water enjoyment with a safe feeling: myclean®water gives microorganisms such as bacteria, e.g. Legionella, E. coli or pseudomonads as well as protozoa and fungi no chance. The filter ensures a bacteria retention of 99.99999 % due to its microfine membrane.
Simply mounted: With our installation kit, you can easily connect the filter to the existing hoses after the tank, integrate it into your piping system and start filtering. After one season (or after 12 months) simply replace the filter cartridge and continue to use the casing.
Really sustainable: Our clever cartridge system reduces plastic waste by up to 80%.